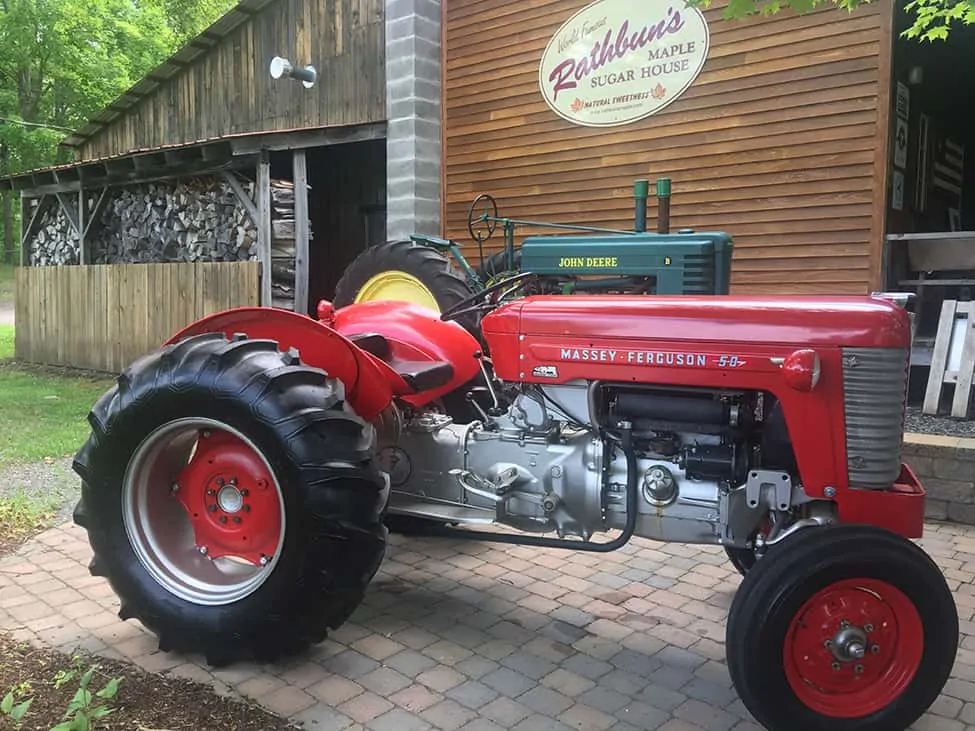 Tractor was bought brand new by my father (William Rathbun) from Proctor Tractor in Fair Haven (Hydeville) VT. This was only the second tractor bought for use on this farm. The first being a 1953 8N Ford. Before that, everything was done with horses.
All of Bill's sons (Mike, Mark, Matt & Rich) learned how to drive on the tractor. This tractor has had a very rough life. After selling the cows off in 1964, this tractor went to work during the summer months for Bill's new landscaping business and during the winter months, logging, which at one time ended upside down in a brook about 400 yards north of here. In the late 70's it completely burned up while brush-hogging the field where The Mountain View Commons are located now in Granville.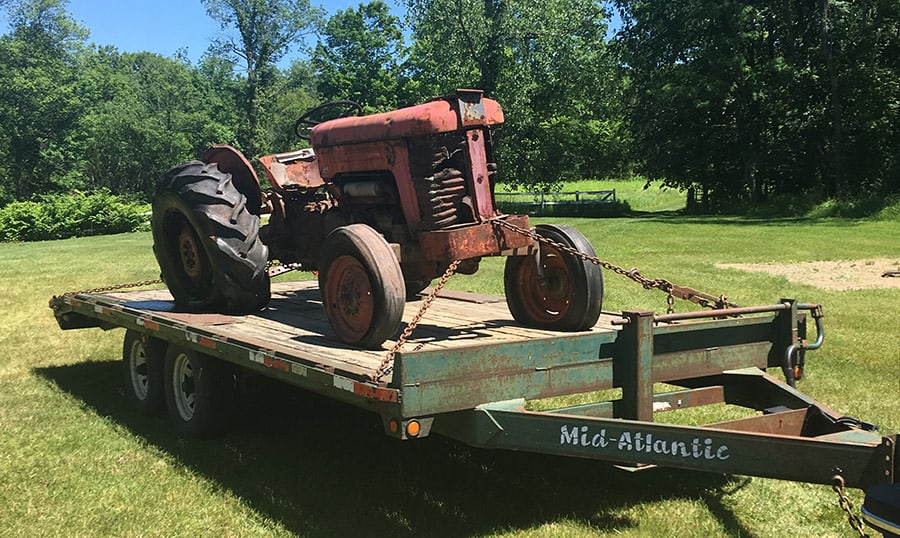 It was used every spring to collect sap from the buckets that were hung on this farm and a neighboring (Steven's) farm. I (Matt) can remember collecting a load of sap before having to get on the school bus some mornings as early as 12 years old.
In the winter of 1983, it got stuck up to its seat crossing the swamp (75 yards southeast of here). It was left there for a few weeks when we had to hire an excavator to remove it.
In the 90's it was retired from commercial landscaping jobs because if its lack of ROPS (Rollover Protection Structure). It was then used for brush-hogging for a few more years until it was parked behind the barn (graveyard) around the turn of the century.
In the summer of 2017, I dug it out and took it to JC Tractor Repair & Restoration in Hoosick Falls, NY.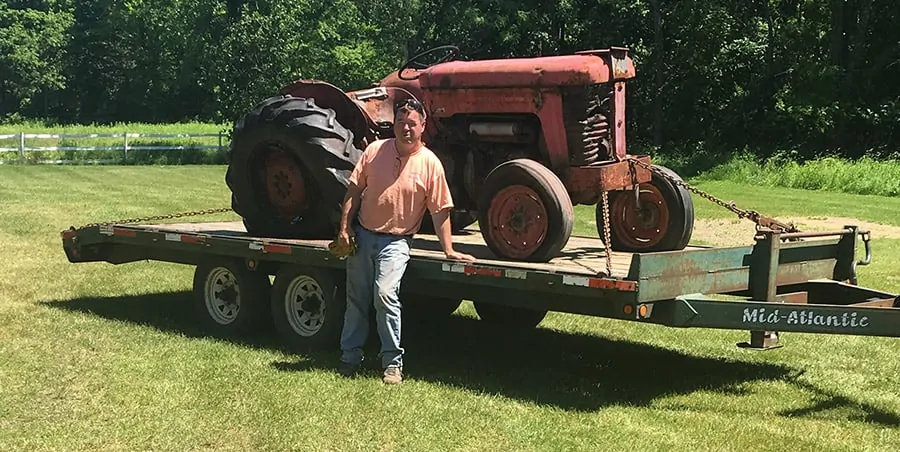 You can imagine how amazed I was picking it up in the spring of 2018. Hopefully now my grandkids and their kids can enjoy it for years to come and think of their Papi when driving it!